NEW in May, 2012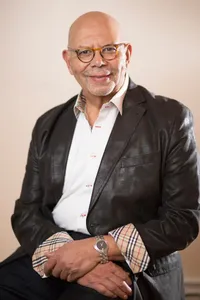 There's More To You Than Just Your Symptoms !

My private practice has recently expanded to offer new Boutique-like Confidential Private Help in an office setting which offers highly personalized care for business executives, professionals, and functional adults.

Goals & Mission

The focus on treatment is having a discreet totally confidential alternative to clinics and "One Size Fits All" programs in the treatment of:
Substance use disorders and related mental health problems
Ineffective emotional communication patterns in interpersonal relationships
TWO NEW THERAPY GROUPS HAVE BEEN ADDED TO THE CLINICAL SERVICES:

I. a Relapse Prevention & Continuing Care group meets weekly on Wednesdays from 6:00 to 7:30, with a goal to:
Understand chemical dependency as a chronic disease and develop strategies against relapse.
Explore and resolve Substance and Behavioral Dependencies
Take back control of personal information by your insurance company
Explore Unique Needs in a Private Setting rather than in a large clinic environment
II. a
Progressive Emotional Communication in Interpersonal Relationships
group meets weekly on Thursdays from 6:00 to 7:30, with a goal to:
Resolve old patterns of resistance to intimacy through interactions with and feedback from other group members.
Recognize and express a full range of thoughts and feelings in words.
Use the experience as a safe laboratory environment to deepen understanding of how one is perceived in the world.
Extend relationship-building skills.
Deepen understanding of Self through increasing self-esteem and self confidence.
Develop and maintain relationships by overcoming self-defeating behaviors.